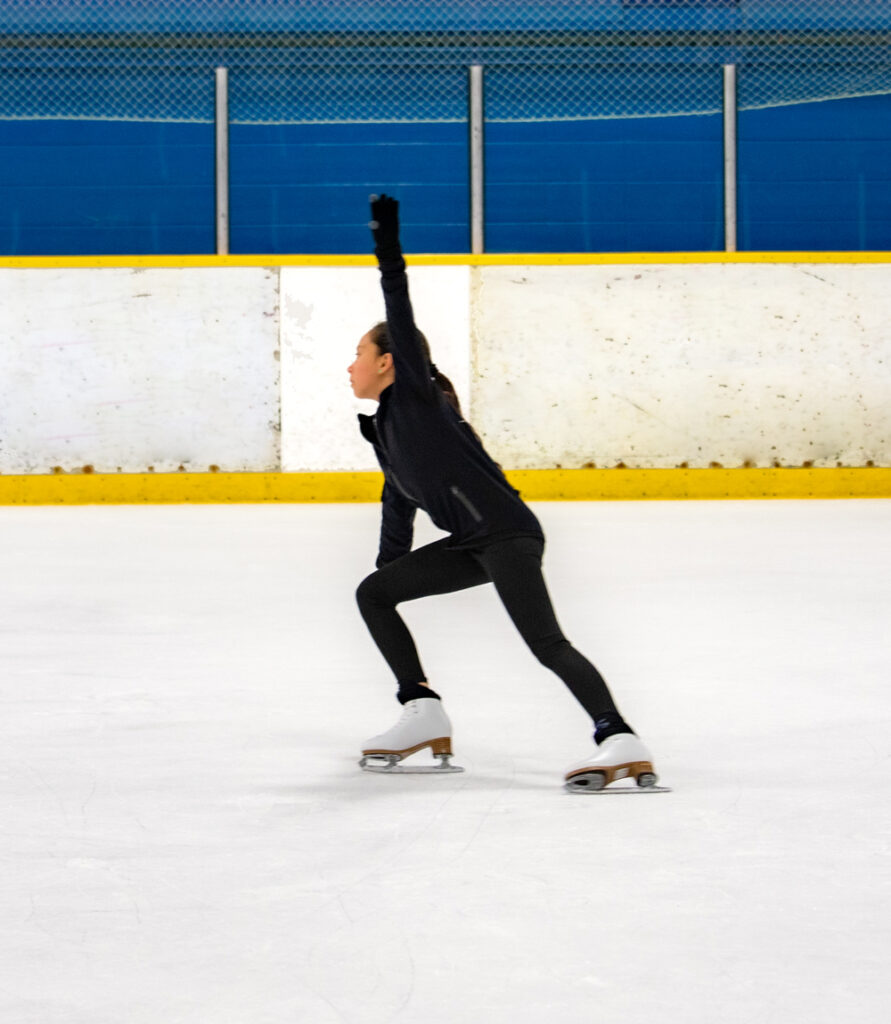 • Junior Prep (U12): Star 1-2 skaters
• Junior (U12): Star 1-2 skaters
• Intermediate B (U12): Star 3-5 skaters
• Intermediate AllSTAR (12yrs+): Star 3+ (flexible, multi-sport, recreational)
• Intermediate A (U15): Star 5-7, Pre-Juvenile
• Senior: Star 8-10, Gold, Juvenile to Senior
STARSkate
STARSkate offers opportunities for skaters of all ages to develop fundamental figure skating skills in the areas of ice dance, skating skills, free skate and interpretive skating. Unique in Canada, this program teaches figure skating skills in a group and/or private lesson format in a progressive and sequential manner and includes specifically designed awards and incentives. Skaters have the opportunity to take Skate Canada Assessments through a nationally standardized testing system.
Podium Pathway
CompetitiveSkate is for skaters who wish to challenge their figure skating skills and who show potential as competitive skaters can participate in the CompetitiveSkate program. CompetitiveSkate is a program for skaters in singles, pair and ice dance wishing to compete in qualifying events within Skate Canada.
**All Private Lesson programs are for those skaters that are ready to meet the challenges offered through private coaching, off-ice classes, and group lessons. All skaters are expected to attend both the on ice and the off ice programming for their specified level.