Introductory Figure Skating Academy
Introductory Figure Skating Academy (IFSA) is an invitation only program. Skaters are selected/invited from our Learn to Skate program or those who are new to the Club with good basic skating skills can request an assessment through our office.
Register for IFSA.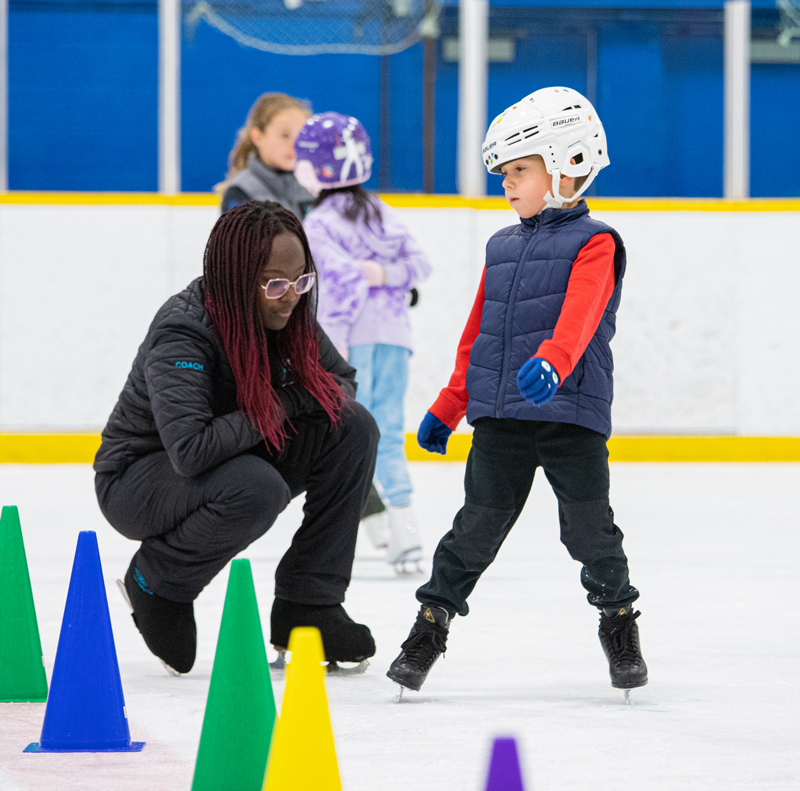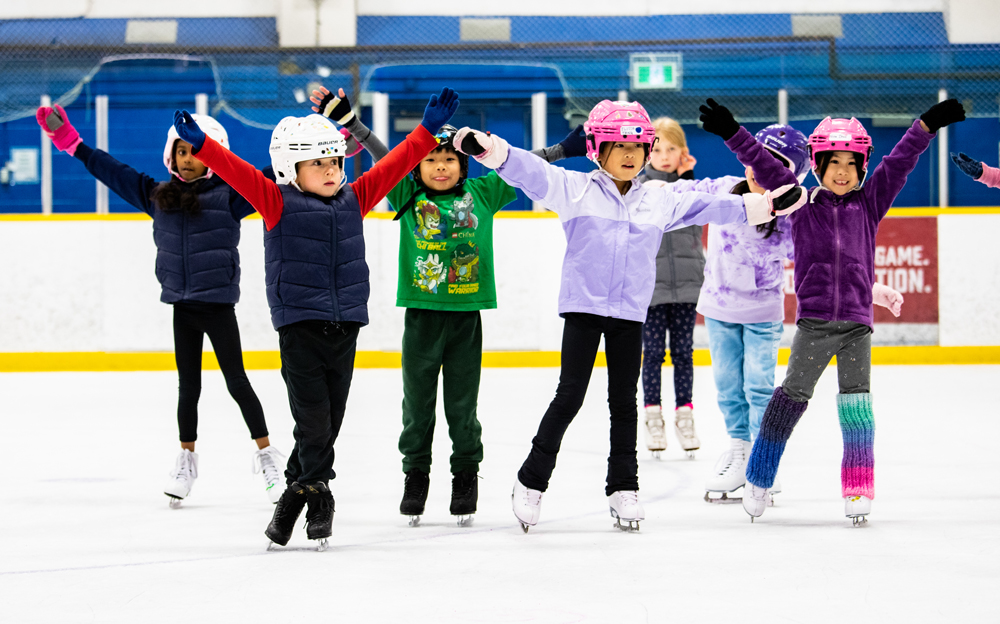 Introductory Figure Skating Academy (IFSA) is a class designed for skaters between the ages of 4 and 8 (boys age 9) that show a natural affinity for figure skating. With a curriculum aimed at developing solid fundamentals in a fun, progressive and sequential manner, skaters are prepared for entrance into Skate Canada's STARSkate or CompetitiveSkate Programs. Our coaches introduce figure skating specific skills to include edges and turns, beginning jumps and spins, performance and off ice training.
Skaters must choose to skate 2 days per week at minimum. A third skating day is recommended for rapid progress.
All Introductory Figure Skating Academy skaters require figure skates and a CSA approved helmet until stage 5 (or when the coach alerts the parents it is safe to remove the helmet). Warm fitted clothing in layers is best with gloves or mittens.
** All programming and schedules subject to change based on Provincial guidelines and program requirements.